All prices in this email were checked by BookLemur.com as of 04/08/2020; however,

prices may change without notice so be sure to verify books are still free or at deal prices prior to purchase.

These deals are from Amazon, not BookLemur. Publishers and authors set prices--we bring what we find to your attention. Deal prices may not be the same outside the United States. We want your feedback, so please reply to this email if you have any comments or suggestions you want to share.

A Ghost for a Clue (IMMORTOLOGY Book 1)
by C.L.R. Draeco

What would you do if you're awakened in the middle of the night by a phone call from a dead friend? When that happens to Bram Morrison, a robotics engineer, he ends up trying to figure out the physics of a ghost. All his life, Bram has dreamt of becoming an astronaut. But now, he's risking his reputation with NASA by pursuing this study of the bizarre.

Original Price:

$3.99


Sale Price: $1.99

Deal Ends: 4/14/2020
Category: Science Fiction & Fantasy; Science Fiction & Fantasy
The Frights of Fiji
by Sunayna Prasad

A world of magic and adventure awaits...Sent to live with her strict, aloof, and uncaring uncle after her parents are killed in a car accident, twelve-year-old orphan Alyssa McCarthy longs for the life she used to have--one filled with fun and love. Then one stormy night, a message appears in the raindrops on the window that will change everything. "Your life will never be the same again, as magic will interfere."

Original Price:

$0.99


Sale Price: FREE

Category: Children's eBooks; Science Fiction & Fantasy
Get To Be Happy: Stories and Secrets to Loving the Sh*t Out Of Life
by Ted Larkins

The secret to my happiness started during my high school days (yes, drugs were involved) and continued through hitchhiking across the country, through the suicide of my girlfriend, through bartending in many cities around the country and then a move to Japan. I lived there for nine years, helping start a $500 million business, including a LARKINS (my last name) line of product, finding enlightenment and meditating in Zen temples in the mountains of Hiroshima...

Original Price:

$2.99


Sale Price: FREE
My Grape Year
by Laura Bradbury

Sent on an exchange to France, Laura becomes not only enamored with la belle vie but falls madly in love with a local Frenchman. Can she abide by the rules while still managing to follow her heart? At the age of seventeen in a last-minute twist of fate, Laura Bradbury is sent to Burgundy, France, for a year's exchange. She arrives knowing only a smattering of French and with no idea what to expect in her first foray out of North America.

Great Price: $0.99

Category: Best Sellers; Biographies & Memoirs; Travel
The Jane Austen Handbook: Proper Life Skills from Regency England
by Margaret Sullivan

Long before Pride and Prejudice and Zombies, Quirk published this guide to life in Regency England to the delight of Austen fans everywhere. The Jane Austen Handbook offers step-by-step instructions for proper comportment in the early 19th century. Readers will discover: How to Indicate Interest in a Gentleman Without Seeming Forward; How to Ensure a Good Yearly Income; How to Ride Sidesaddle; How to Behave at a Dinner Party.

Great Price: $1.99

Category: Humor & Entertainment; Literature & Fiction
Her Cowboy Billionaire Boyfriend
by Liz Isaacson

A public relations director who moonlights as a cowboy, the woman who dislikes him and his energy company, and the job that could bring these enemies together... Andrew Whittaker is used to having every little thing in place, from his hair to his tie. He's the public face for the Whittaker Brothers' family energy company, and with his older brother's robot about to be announced, he needs a press secretary to help him get everything ready and tour the state to make the announcements.

Original Price:

$4.99


Sale Price: $0.99

Deal Ends: 4/8/2020
Category: Romance; Literature & Fiction
A Boy and His Dog at the End of the World: A Novel
by C. A. Fletcher

A story of survival, courage and hope amid the ruins of our world... My name's Griz. I've never been to school, I've never had friends, and in my whole life I've not met enough people to play a game of football. My parents told me how crowded the world used to be, before all the people went away. But we were never lonely on our remote island. We had each other, and our dogs. Then the thief came.

Great Price: $2.99

Category: Best Sellers; Science Fiction & Fantasy
Duck! Rabbit!
by Amy Krouse Rosenthal, Tom Lichtenheld

From the award-winning author of Little Pea, Little Hoot, and Little Oink comes a clever take on the age-old optical illusion: is it a duck or a rabbit? Depends on how you look at it! Readers will find more than just Amy Krouse Rosenthal's signature humor here--there's also a subtle lesson for kids who don't know when to let go of an argument.

Great Price: $0.99

Category: Children's eBooks
Long Way Home
by Neve Cottrell

Tyler Barnes can't believe his eyes when Alexis MacAdams walks back into his life. His high school crush left Mangrove Island seventeen years ago and never looked back. He's held on to the memory of her, even though she never gave him a second glance. Now Alexis is back for the holidays and Tyler is determined to make a lasting impression before she slips away again.

Original Price:

$0.99


Sale Price: FREE

Category: Romance; Literature & Fiction
Salty Sky
by Seth Coker

A thrilling coastal adventure.. Retired DEA pilot Cale Coleman's life has slowed to a leisurely pace of running a small charter operation and living the life of a recreational waterman. Coleman is both wrapping up a reunion for childhood friends and battening down the hatches for an approaching hurricane when his life gets a jolt of adrenaline. Francisco Escobar, nephew of Columbian drug kingpin Pablo Escobar, has spent the last two decades maintaining a low profile but is now ready to expand his family's empire.

Original Price:

$5.99


Sale Price: $0.99

Category: Mystery, Thriller & Suspense; Literature & Fiction
Passive Income, Aggressive Retirement
by Rachel Richards

Two million dollars. That's how much money anyone under age 40 will need to accumulate to retire. That often means working 40-hour-weeks and penny-pinching your whole life. How else could you save a cool $2 mil? Finance guru, former financial advisor, and bestselling author of Money Honey, Rachel Richards has one goal in mind: teaching you everything you need to know to become financially free earlier than you ever thought possible.

Original Price:

$4.99


Sale Price: $1.99

Deal Ends: 4/9/2020
Category: Business & Money; Nonfiction; Reference
Purrfectly Hidden
by Nic Saint

You know that feeling when you suddenly find a skeleton in your basement? You don't? Well, I'm sorry to say that I do. And let me tell you, it's not as enjoyable as it sounds. So when it happened to Marge, it's safe to say she wasn't thrilled. Add to that the mouse issue we'd been faced with, and my day was fraught with a measure of discomfort. Odelia immediately did what she does best: figuring out whoever had put that skeleton in her mother's basement...

Original Price:

$3.99


Sale Price: $0.99

Deal Ends: 4/10/2020
Category: Mystery, Thriller & Suspense
Flirty Thirty (Nerdy Thirties Book 1)
by Cassie Mae

Love is so overrated... Maya never expected to get kissed when she walked out in her ratty old hoodie (and nothing else) to get the mail. But when a shirtless god jogs down your street, grabs your face, and kisses you... you kiss that man back! Cooper is on a mission to find the love of his life, and he's gotten desperate. Over thirty years old with more money than he could spend in his lifetime, he's ready to spoil and love his soul mate.

Original Price:

$3.99


Sale Price: FREE

Category: Romance; Humor & Entertainment
Teapots & Tiaras
by Autumn Macarthur

Between his pride and her prejudice, there could hardly be a less likely couple. When their best friends' summer wedding in London pushes proud judgmental medical missionary Matthew Coalbrooke and bubbly plus-sized shoe-aholic kitchenware saleswoman Anita Kiernan together, it's dislike at first sight. Turning up at the airport with her toddler niece in tow doesn't excatly help matters. The only thing they can both agree on is that the bride and groom's matchmaking attempts are bound to fail.

Original Price:

$2.99


Sale Price: $0.99

Deal Ends: 4/13/2020
Category: Romance; Literature & Fiction
Seamless Knit Sweaters in 2 Weeks
by Marie Greene

Marie Greene's twenty gorgeous new patterns make knitting the sweater of your dreams a breeze. If you've ever struggled to complete a pullover or been too intimidated to start a cardigan, these seamless, top-down designs will change the way you think about sweaters. Now you can create stylish, long-lasting, professional-quality knits in less time than you thought possible and have fun doing it.

Great Price: $0.99

Category: Crafts, Hobbies & Home; Nonfiction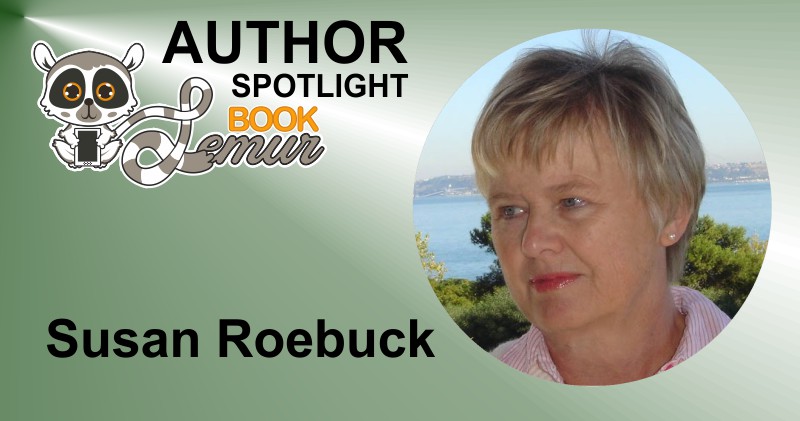 Susan Roebuck: An avid reader and writer, Sue Roebuck also loves to paint. Her first novel "Perfect Score" (a non-explicit m/m romance suspense) was published by Mundania Press in 2010.
Categories: Gay & Lesbian; Mystery, Thriller & Suspense; Romance; Science Fiction & Fantasy